F/Sgt. Fletcher Green
The pilot of HE154 was flight sergeant Fletcher William Randall Green (RAAF 408829). He was born on 9 August 1919 in the town of Numurkah in Australia's Victoria province. His father was George Edward Green (1875-?) and his mother Agnes Isabella Green-Kilpatrick (1875-1948). Fletcher was an only child. By 1943, father George had already died and mother Agnes was "next of kin". She then lived in Mundoona, also in Victoria province.
On 23 May 1941, Green volunteered for the Australian Air Force in Melbourne. He received his flying training as a pilot on a Wellington bomber with the RAF in England. His career as an airman allowed to carry out a mission independently began on 21 May 1943. It was a so-called "Garden Mission". This mission involved accurate nighttime mine-laying in the North Sea. He then flew the Wellington HE 389. His crew members, navigator sgt. K.E. Fletcher, radio operator/shooter sgt. E.D. Milliken and tail gunner Sgt. J.F. Mell also held Australian citizenship and also served in the RAAF. The bomber/shooter sgt. A.S. Jones was an Englishman serving in the RAF. The crew in this configuration was called "Crew 49".
To bomb targets in Germany, the Allied air forces used only pilots who already had experience in such dangerous missions. However, during 1943, when bombing flights over Germany were greatly expanded, finding experienced pilots was a major problem. Many bombers were shot down, with crew members missing, captured or killed.
For sgt. Green it was decided that when participating as "second Dickie" (second pilot) of a bombing mission to Dortmund (in the Wellington HE 531), he would gain enough experience to be able to carry out independent bombing missions over Germany thereafter. Wellington HE 531 with "Crew 31" returned safely from the night flight on 23/24 May and the RAAF had another "experienced" pilot.
Just two days later (25 May 1943), things got serious for Sgt. Green and his "Crew 49". A bombing mission to Düsseldorf was on the planning board. Along with a few hundred other bombers from RAF Bomber Command, they took off at 11.21pm in the evening, landing safely on English soil again early in the morning (03.48am).
As far as can be ascertained, sgt. Fletcher Green with 'Crew 49' after this could only complete a relatively small number of missions in total. Foto credits: Met dank aan zijn nicht Mavis Gallienne.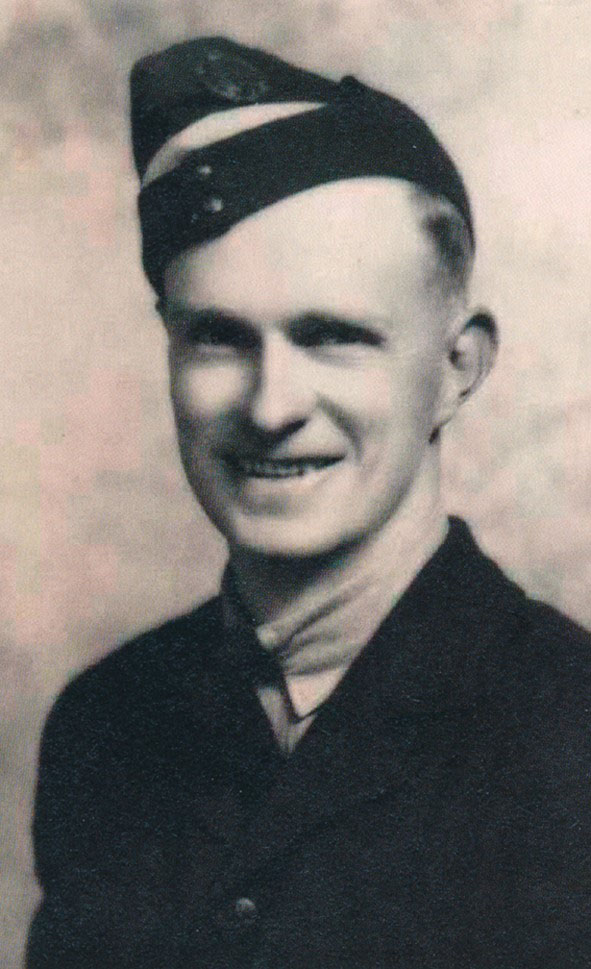 F/Sgt. Kenneth Fletcher
e navigator van 'Crew 49' was flight sergeant Kenneth Edwin Fletcher (RAAF 414782). He was born on 16 May 1922 in the Australian city of Brisbane, in the province of Queensland. His father was George Edwin Henry Fletcher and his mother Dorothy Myrtle Fletcher. The Fletcher family lived in the town of Corinda near Brisbane in mid-1943.
On 9 November 1941, Kenneth Fletcher volunteered for the Australian Air Force in Corinda. He too received his specialist training with the RAF in England. Foto credits: Courtesy of National Australian Archives.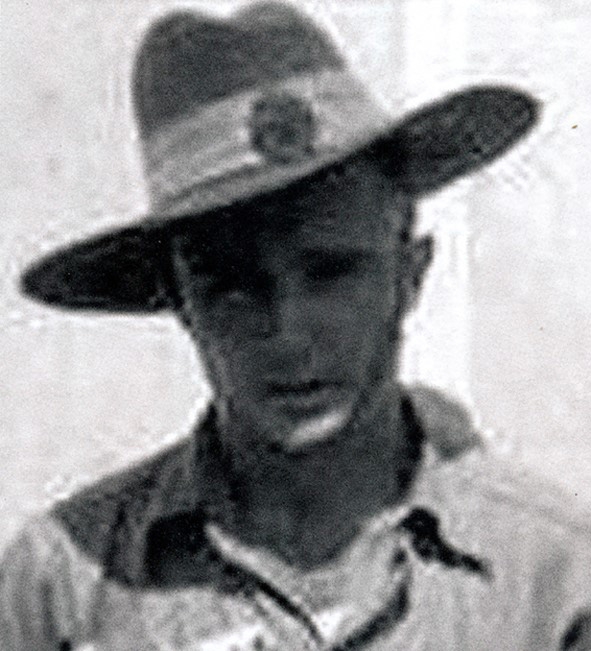 F/sgt. Edward Milliken
Flight sergeant Edward David Milliken (RAAF 420233) was born on 22 September 1921 in the town of Punchbowl (near Sydney) the Australian province of New South Wales. His father was David Thomas Milliken (died 26-01-1962) and his mother Martha Augusta Milliken. Edward was married to Doreen Milliken. She volunteered with the Australian Army Medical Womens Service (AAMWS) during the war. Edward's participation in World War II began on 11 October 1941 when he volunteered for the Air Force at Punchbowl. After basic training in Australia, Milliken received "wireless radio operator / air gunner" training with the RAF in England.. So as a radio operator, you had to be able to operate a signal key with one hand and a machine gun with the other.
Foto credits: Courtesy of National Australian Archives.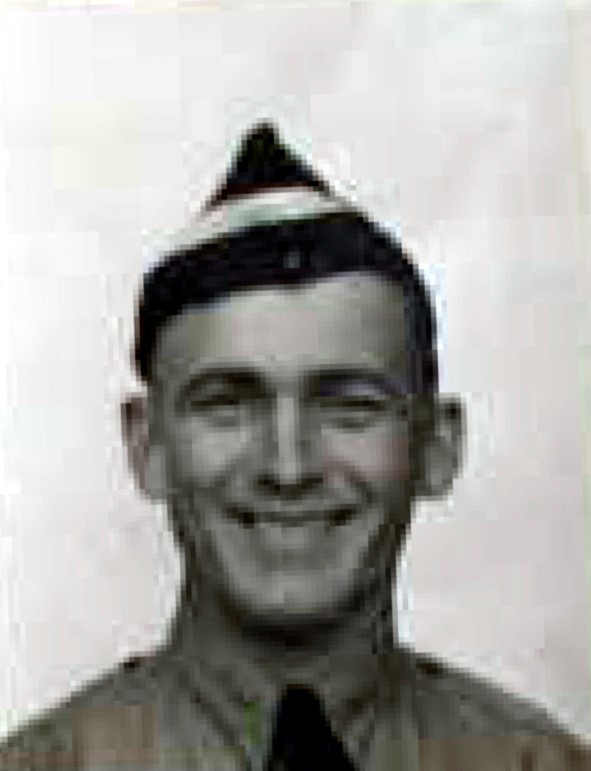 F/sgt. Frank Mell
De staartschutter ('rear' of 'tail' gunner) van "Crew 49′ was flight sergeant John Francis Mell (RAAF 413631). He was born on 19 June 1916 in Australia in the town of Goodiwindi in the province of Queensland. His father was William Frederic Mell and his mother Ethel Mell. Frank Mell was married to Una Irene Mell. They lived in Bingara in the province of New South Wales. On 12 September 1941, Frank registered in Sydney as a war volunteer with the Australian Air Force.
Foto credits: Courtesy of his neice Laurie Clarke.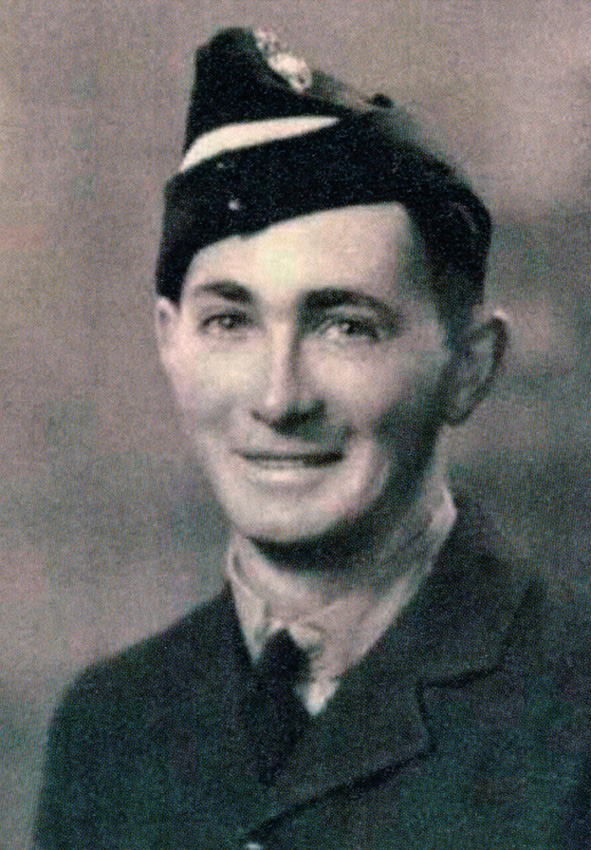 Sgt. Arthur Jones
Unfortunately, not much is known of Sergeant Arthur Sidney Jones (RAF 1388330), not even a photo. As an Englishman, although he served as a volunteer in the Royal Air Force, he was assigned to Australia's 466 Squadron. His position as a member of 'Crew 49' was bomb aimer ('bomb aimer') and gunner in the beam position.