Flowers for fallen pilots
On Friday 12 June, the Historical Circle Diemen laid flowers at the graves of the fallen airmen at the Ooster Cemetery. It is 77 years since the plane was shot down and the crew perished.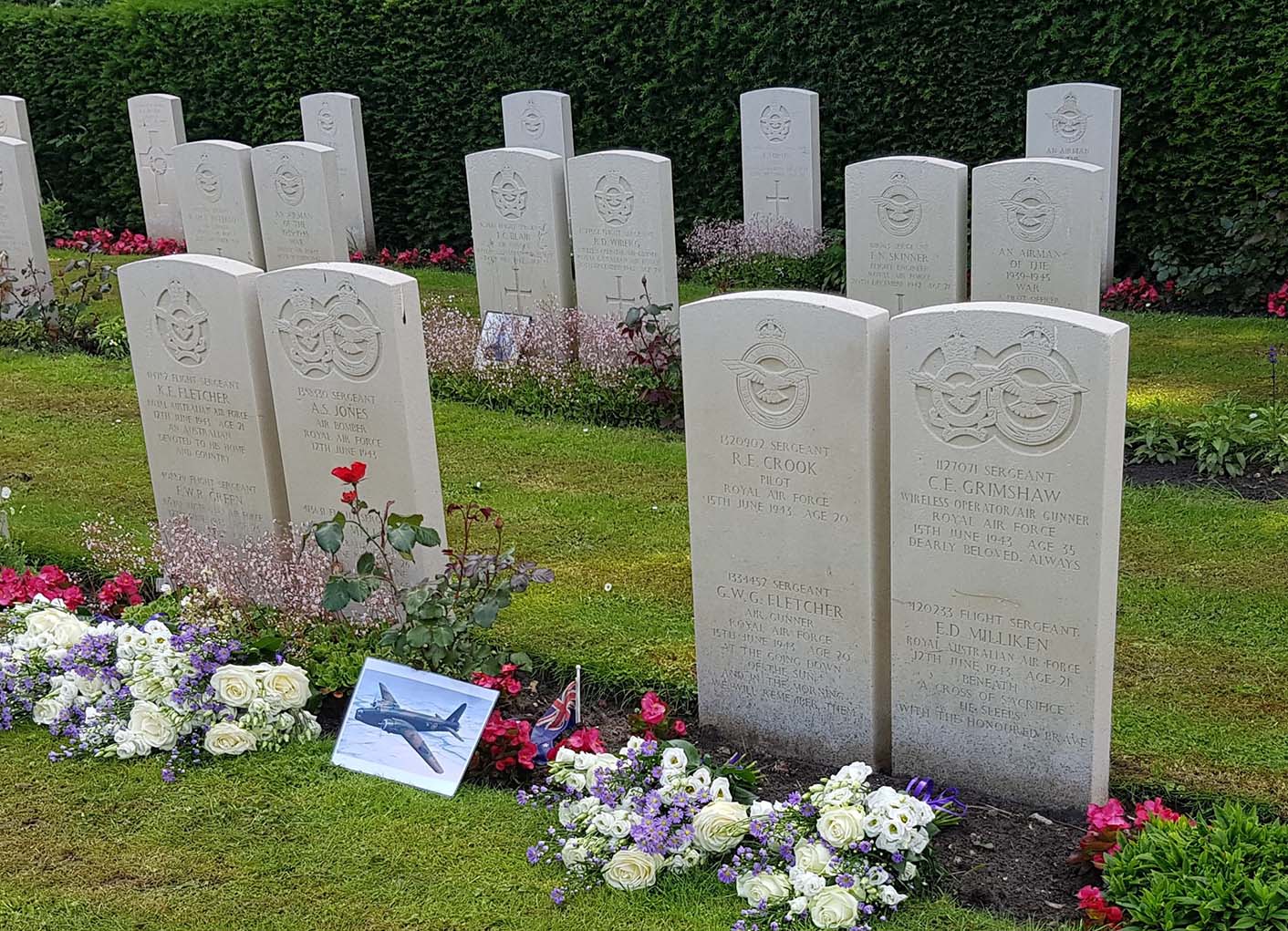 Location monument is official!
After the Diemen municipality did not support our plan for a monument near the town hall, we looked at several other locations in Diemen Centrum. Unfortunately, none of these spots met our needs. After much deliberation, we became convinced that the monument should be as close as possible to the crash site.
It is now almost certain that the monument will be housed in one of the bunkers of Coastal Battery Diemerdam ( Diemer Fort) Owner Stadsherstel has agreed to this plan.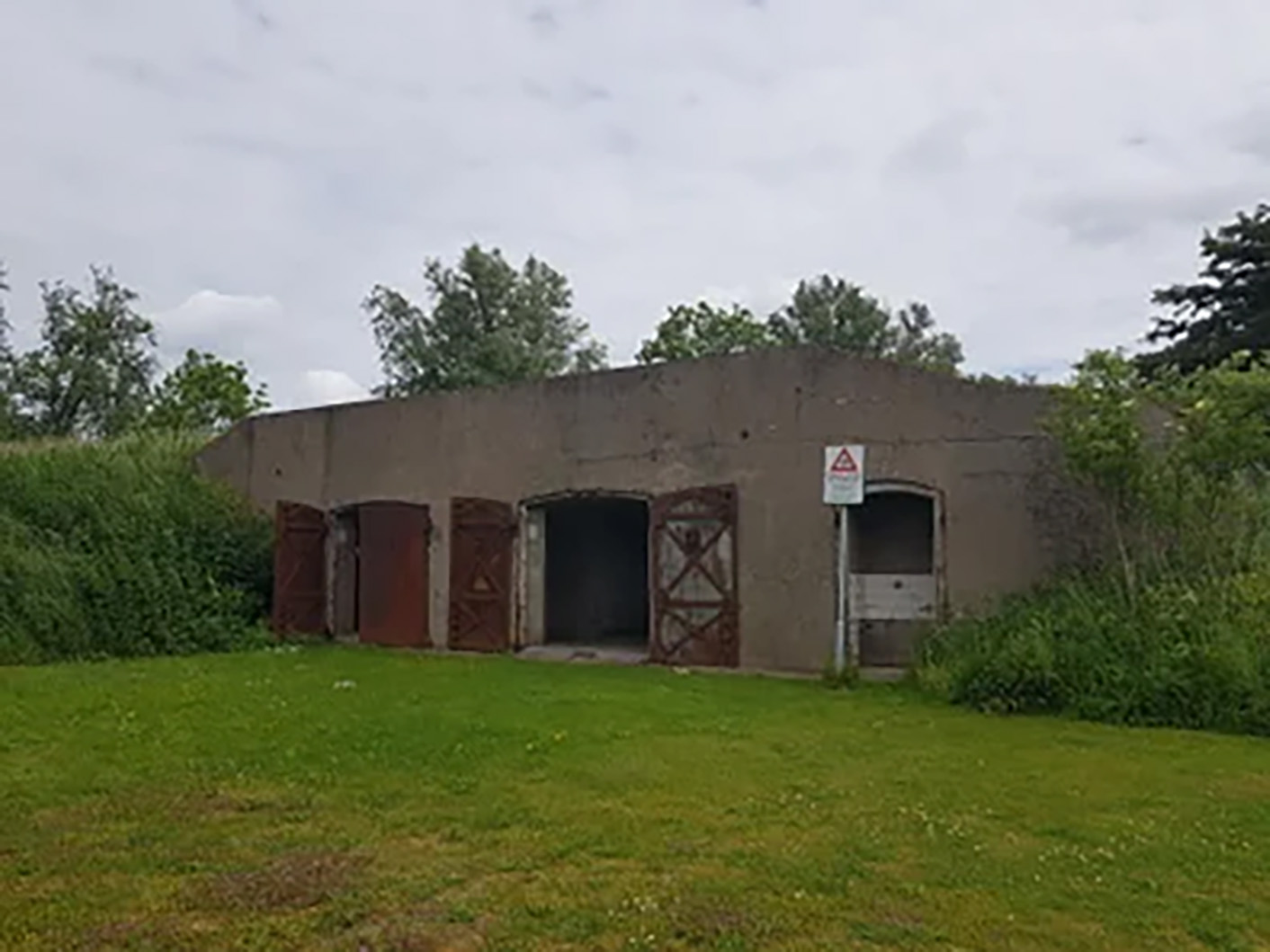 Visit Australian Ambassade
On 29 March 2019, the project team visited the Ambassador of Australia; Mr Matthew E.K. Neuhaus.
The ambassador was very impressed by our action to honour the perished crew through a memorial. He will also make efforts to find relatives of 2 fallen crew members in Australia.
Photo: Embassy Australia
From left to right:
Josje Kronenberg, Diemen 1940-1945 Committee; Australian Ambassador Matthew E.K. Neuhaus; Ad Saan, chairman of Historische Kring Diemen; Frits Reurekas, eyewitness and initiator of the salvage of the engine in 1985; Wiard Krook, Historische Kring Diemen, compiler of history Wellington HE154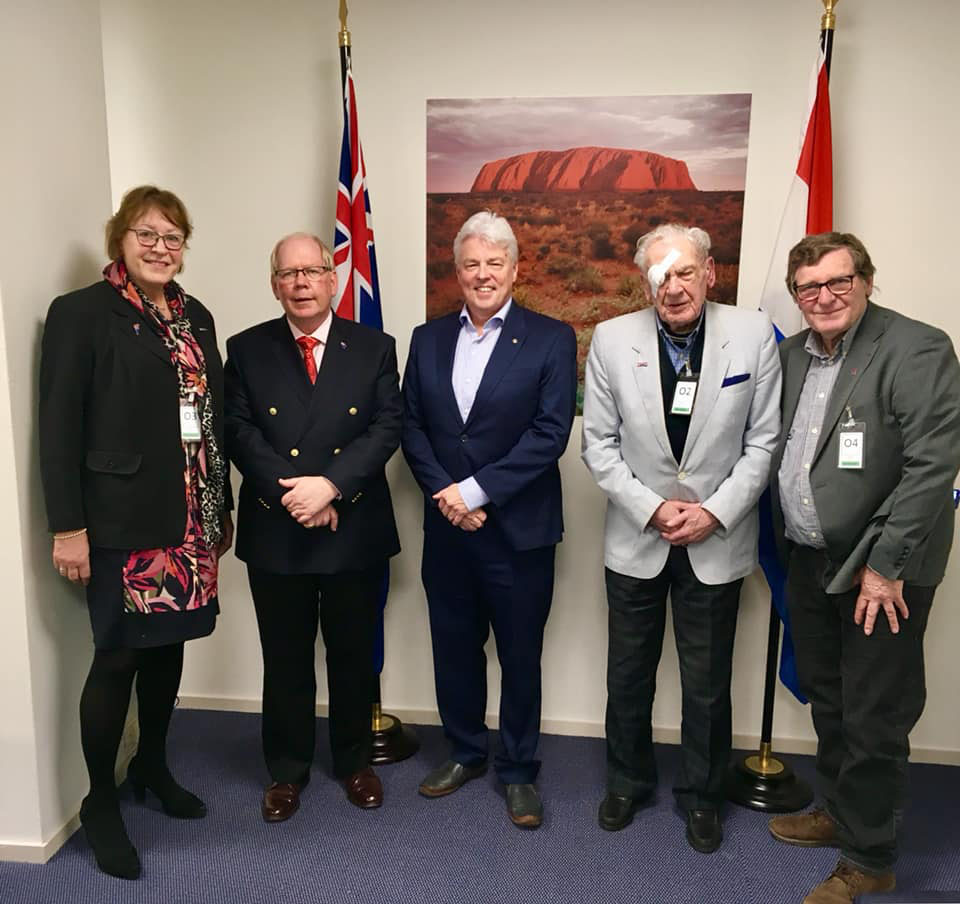 Support us via Doneeractie.nl
After the 3-year break, we also launched our crowdfunding campaign through Doneeractie.nl. You can donate via the qr code or via our action page by clicking here.