A monument in Diemen to the fallen crew
The Historische Kring Diemen (Diemen Historical Circle), in collaboration with Comité Diemen 1940-1945, is looking into the possibility of erecting a monument to this crew in Diemen. Many municipalities around us already have such a monument or are in the process of establishing another one, such as in Muiden.
Within the HKD, there is very much information about the perished crew. Relatives of some of them have also already been contacted.
The HKD features an engine from the shot-down aircraft. This engine is currently stored at Royal Saan. Some family members have already seen the bike. The bike has also been exhibited in Diemen's town hall in the past.
The project team is committed to giving this engine a permanent place in a monument to be shaped in Diemen. After looking at many locations, the decision has now been made to place the engine in one of the bunkers of the Diemer Fort coastal battery. This is the closest to the crash site and always publicly accessible. Owner Stadsherstel Amsterdam is cooperating with the plan.
The Diemen municipality has responded enthusiastically and positively to the action of the Historische Kring Diemen and Comité Diemen 1940-1945. It is planned to unveil the monument on 14 June 2020. It is then 77 years after the plane crashed.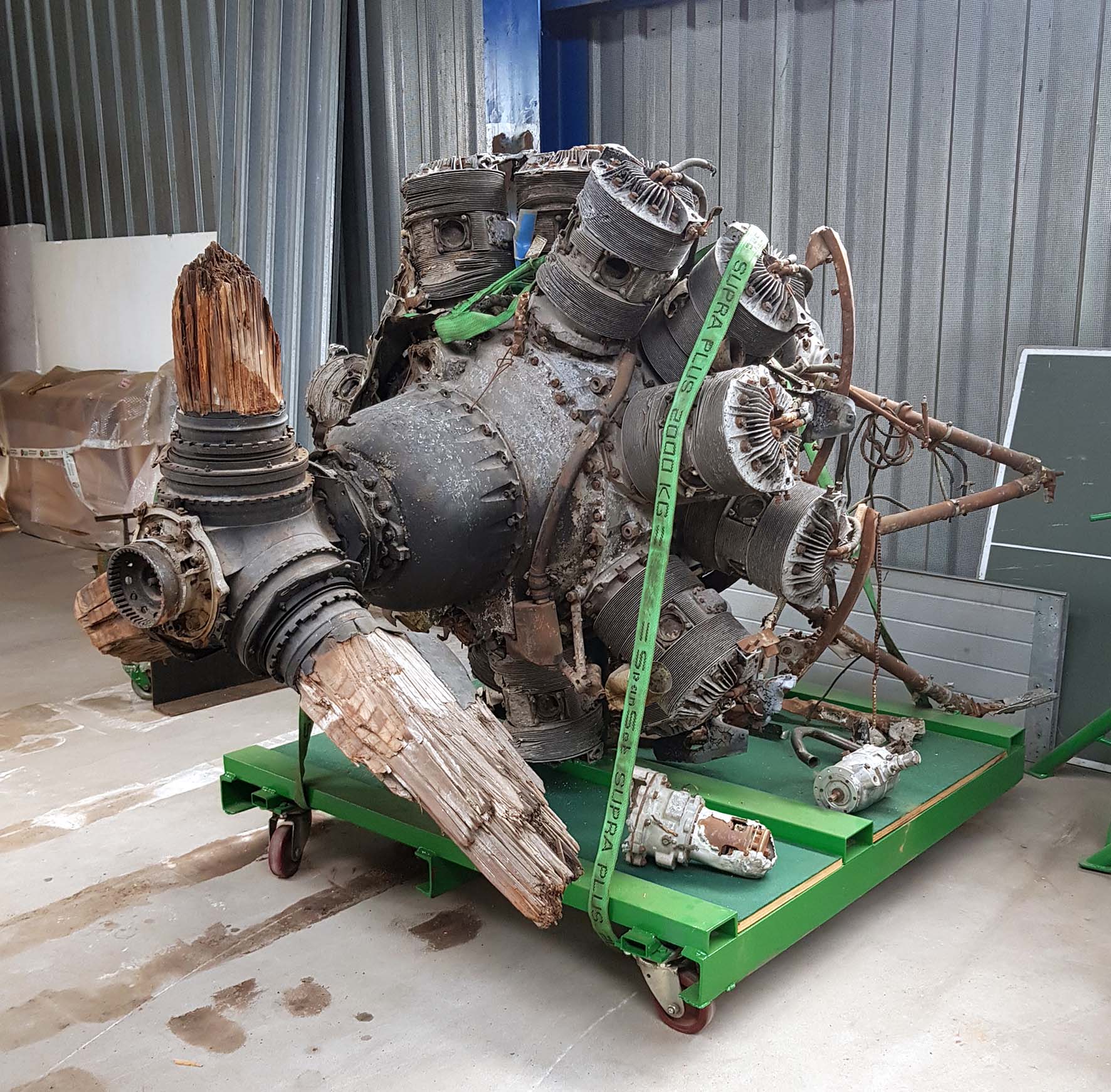 Support us via Doneeractie.nl
After the 3-year break, we also launched our crowdfunding campaign through Doneeractie.nl. You can donate via the qr code or via our action page by clicking here.