A monument in Diemen to the fallen crew
Monday, June 12, a plaque in memory of the five crew members of Wellington MK X bomber HE 154 was unveiled at Fort Diemerdam amid great interest.
In addition to interested parties from Diemen and the surrounding area, family members of two of the five crew members, four Australians and one Englishman, were present.
Maria Pittard, niece of Sergeant Arthur Sidney Jones, thought it was very special to finally be able to hear her uncle's story in full. "We had one good photo of my uncle at home. I knew he had died in Holland, but how and where exactly, I didn't know all that. I got the phone call less than a month ago telling me the whole story."
That "phone call" still had a lot to do. Ad Saan, chairman of the HKD explains, "Through the intermediary we managed to find several 'contacts'. For example, people in Australia, the United States and England helped us search for family members.
"We were keen to put portraits of the crew on the plaque. Of the four Australian crew members, thanks to family and the National Australian Archives, we soon had a nice photo, but until recently we did not have a photo of Arthur Jones, the English crew member," Saan indicated. Until one Sunday night when he was in telephone contact with Jones' family. Surely they had a photo somewhere in the attic. "After three days of searching, they too were able to send us that photo."
"It was as if it had to be this way. We had only had a silhouette of Sgt. Jones placed on the plaque, but now, just before the unveiling, we were still able to add his portrait," indicated a satisfied Saan.
Several speakers spoke before the unveiling, including the Attache of the Australian Embassy. Alderman Klaasse indicated in his speech: "That we are commemorating a tragic event, but that the manner in which it happened satisfied him. With the words, "We are grateful. Lest we forget." He closed the speech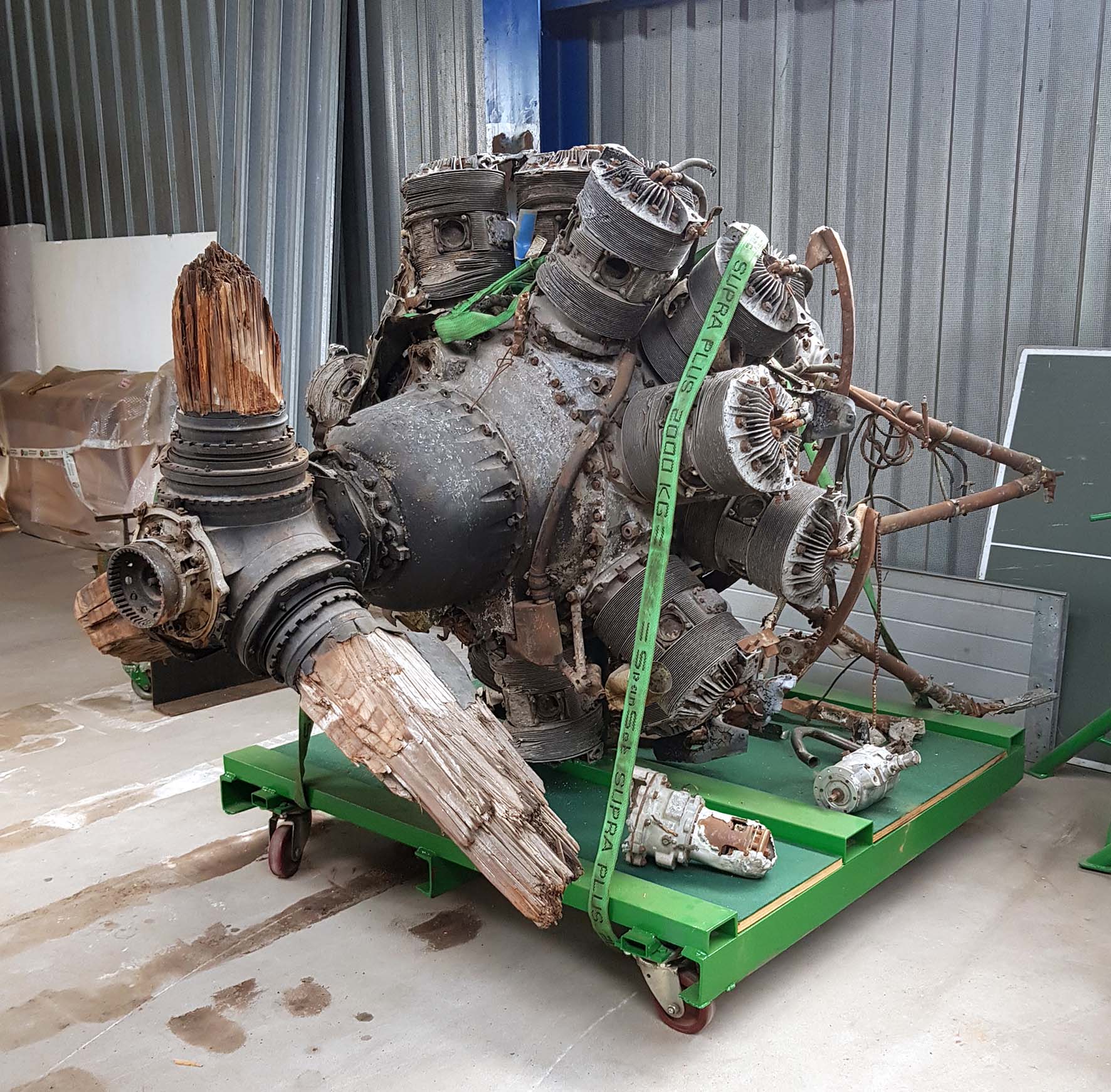 The video of the unveiling